Electrical Safety Audit
Electrical Safety Audit is a methodical way to deal with assess potential dangers and to prescribe proposals for development. ESA is a vital device for recognizing decay of principles, territories of dangers or weakness, risks and potential mishaps in an Office, Facility or Plant for deciding essential activity to/limit perils and for guaranteeing that the entire security exertion is viable and significant.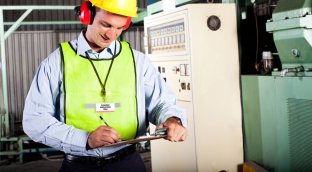 We at VB Engineering provide a complete range of Electrical Audit Services with best reference and guidelines adopted across the world. We perform safety audit based on the electrical safety standards like Nation Fire and Safety Association (NFPA-70E), Occupational Safety and Health Administration (OSHA) and National Electrical Installation (NEC) Standards.
Scope of work:
Physical examination to distinguish electrical risks and to recommend electrical security arrangements
Confirmation of statutory consistence as for Central Electricity Authority and Indian electrical safety rules
Survey of plant lightning protecting system
Survey of static electricity hazards in the plant operations (if appropriate)
Survey of electrical mischances and close misses in the plant to distinguish the underlying drivers
Audit of electrical systems and techniques (work permits, interlocks, lockout labels)
Audit of the importance given to basic electrical safety in the organization wellbeing strategy, security panel, persistent electrical hazard distinguishing proof etc
Evaluating the honesty of protection of links via doing protection resistance tests on a specimen premise