Electrical Safety Training
Electrical safety Training or NFPA training is Particular for professionals operating in electrical areas or working on electrical equipment. A large number of electrocutions, burns, or electrical shock happens because of electrical safety standards weren't adhered to.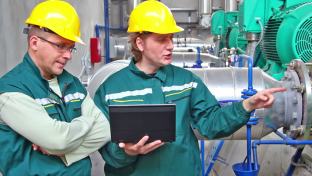 The governance over electrical safety with in the United States rests with NFPA 70E, Standards for Electrical Safety Requirements for workers in Workplace; U.S. Department of Energy; and also OSHA. In Canada, Workplace electrical safety is mandated by CSA Z462 workplace Safety and administered by provincial ministries of labor.
Arc flash safety training or OSHA Safety training needs to measure established who are worked in hazardous area due to high risk of electric shock or electrocution. In United States all electrical work practices must comply with the National Electrical Safety Code, the National Electrical Code, National fire Protection Association (NFPA), OSHA compliance, and U.S. state-adopted electrical safety requirements.
VB Engineering is an authority organization concerned with the safety management of hazard related with all electrical work exercises. This program is planned as an outline of essential electrical protection for people with restricted electrical preparing who as a piece of their work, might be possibly presented to electrical risks. This program includes NFPA-70E, OSHA, NEC and IEEE requirements.
Electrical Testing
Underground Temporary Electrical Components
To understand the Personal Approach Boundaries
Developing a Shock Hazard Analysis
Developing a Flash Hazard Analysis
Working On Exposed Energized Electrical Parts within the Limited, Restricted and Prohibited Approach Boundaries.
Developing an Energized Electrical Work Permit
Testing and Troubleshooting on Live Energized Parts
De-energizing Live Parts
Complying with Lockout/Tag out Requirements
Understanding How to Apply Arc Flash Clothing
Nonconductive Equipment Protection
Scope of work:
Every item of electrical equipment in a commercial environment is required to be tested for electrical safety. Once tested, a record must be kept and the appliance must labelled correctly for it to be deemed as safe to use. Whether it is a kettle, lamp or PC.