3d Drawing Preparation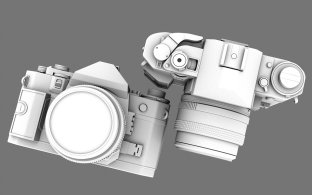 3d Solid Modeling or cad drafting is a main aspect for modern design and development of products. We can accelerates design and drawings with cad modelling, which saves time and development costs, and mainly boost productivity with 3d Solid Modeling capabilities using 3d Design software or 3d drawing preparation and pipe cad.
VB Engineering provides all kind of services like from basic drawing services to the 3d cad drafting services with electrical cad drafting, cad outsourcing and cad design services etc. It provides the basis for drawing design, simulation, and lean manufacturing of all parts and we can assemble across the broad range of industries, applications, and products. 3d solid modeling with speeds the drawing of complex structures and more large assemblies. Creating 3d solid drafting design of your project instead of 2d drawings drafting. Please visit our support document, to know more about 3d cad drafting services or cad design services. Know More
Contact us ?
SLD Preparations
Flexsim Software
Edgecam Software
3D CAD Drafting Services and Manufacturing Simulation Software by VB Engineering:
We at VB Engineering provide an expertise 3D CAD Drafting Services or service globally. The detailed report includes the all CAD drafting details and their ranges for various parameters. We are also the authorized distributors for Manufacturing Simulation software product the Flexsim. With unparalleled ease of use and sophisticated toolpath generation, Edgecam is the only CAD/CAM system you'll need for milling, turning and mill-turn machining. Edgecam solutions combine the power of sophisticated toolpath generation with seamless CAD integration. Used globally within a multitude of industries, Edgecam software consistently produces the best tool paths to ultimately improve productivity. With unparalleled ease of use and sophisticated toolpath generation, it is the only CAM system you'll need for milling, turning and mill-turn machining. Manufacturing simulation lab consists of using Flexsim Simulation software to build manufacturing models of machines, WIP stations, warehouses using Racks, ASRS, Robots, AGVs, fork lifts, cranes etc to create a dynamic factory environment, where students can understand the nature of manufacturing in 3D and in real time. Flexssim software is mainly used in Advance Manufacturing Simulation laboratory. Know More
Features